Due to the success of the Remembrance Day projections, it's been decided that the light show will continue until this Sunday! 😍
This means our new projection piece will now premiere on Monday evening!
So, if you're in Blackburn town centre for your daily exercise after 4.45pm, or visiting any of the essential shops in the town centre, make sure to go and take a look!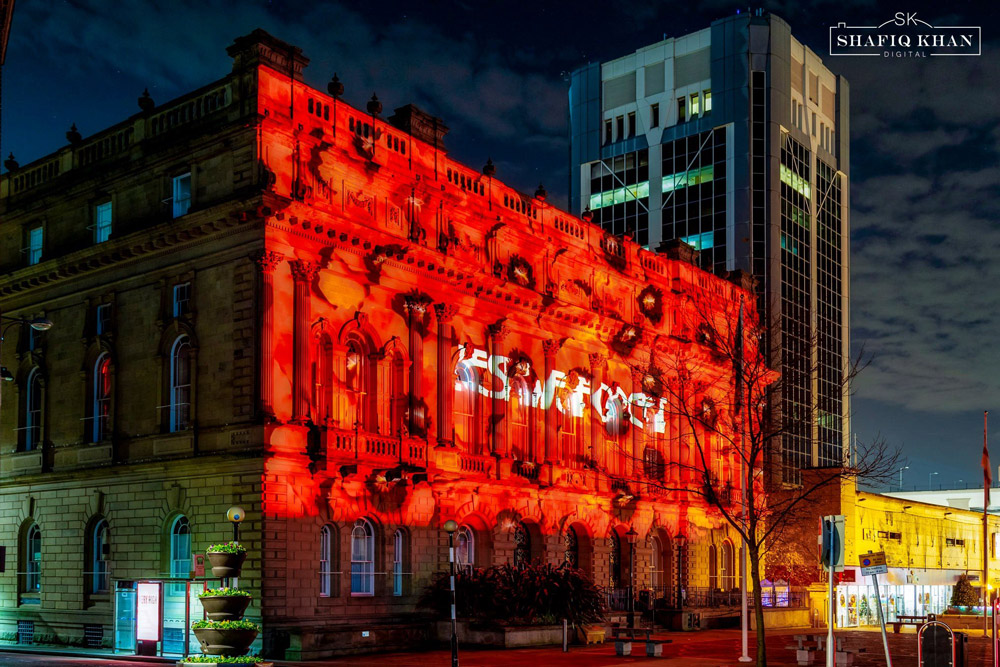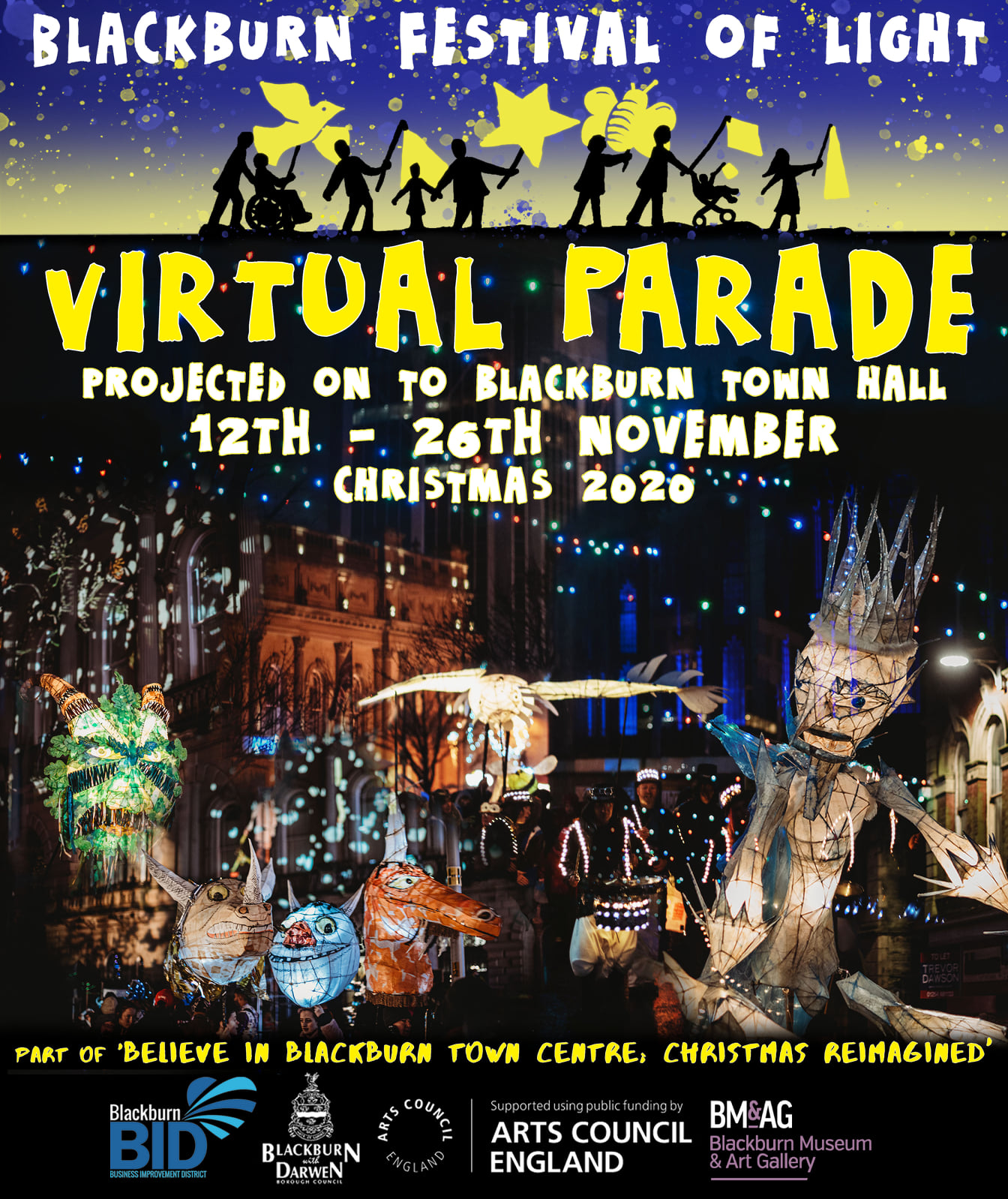 We are a Community Arts Organisation focused on parades and light events with the aim of bringing communities together to create new, shared traditions for the town,  raising aspirations, building community and making memories.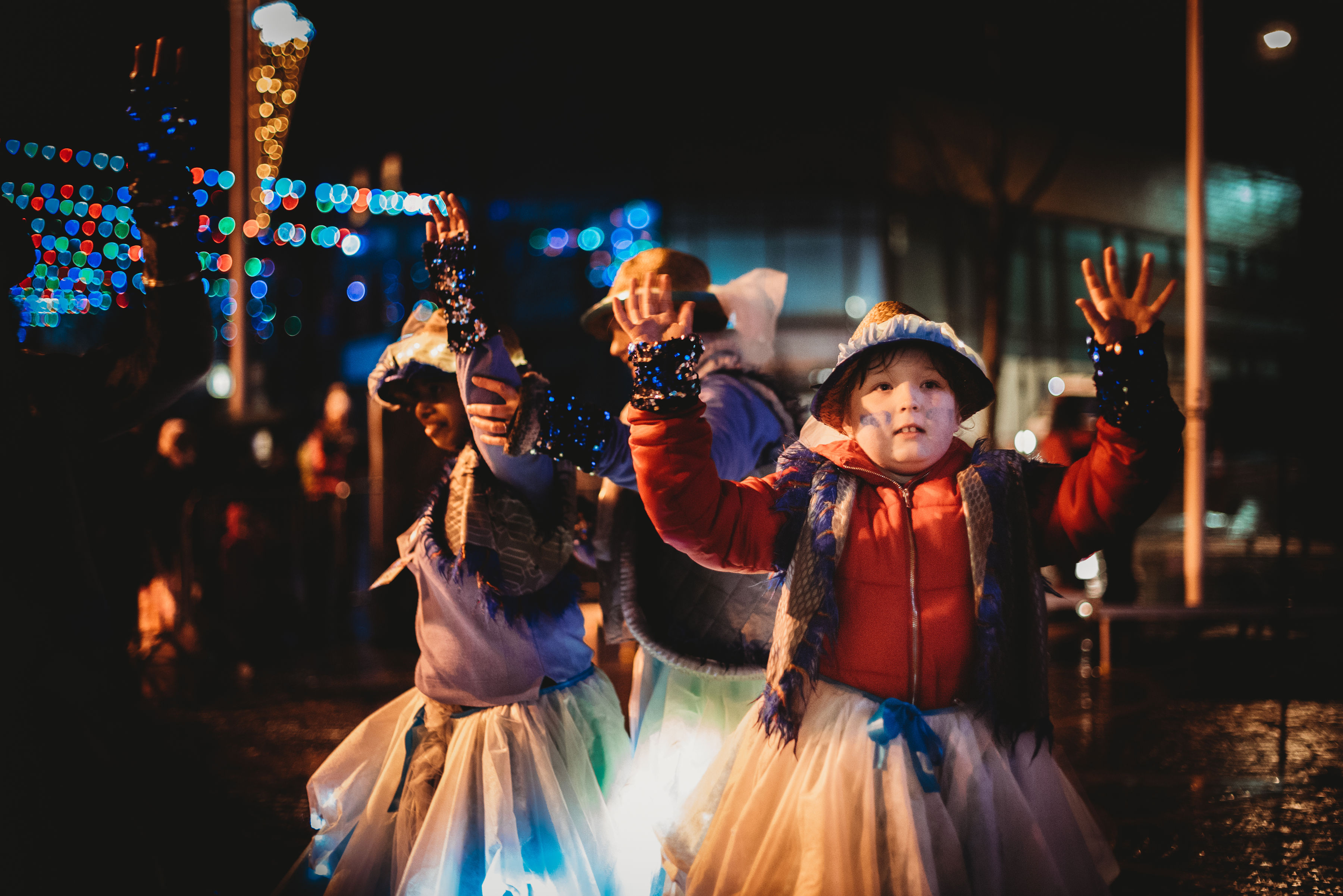 We have held a winter lantern parade event- Blackburn Festival of Light -since 2011, and have just successfully held our first summer parade in September 2019.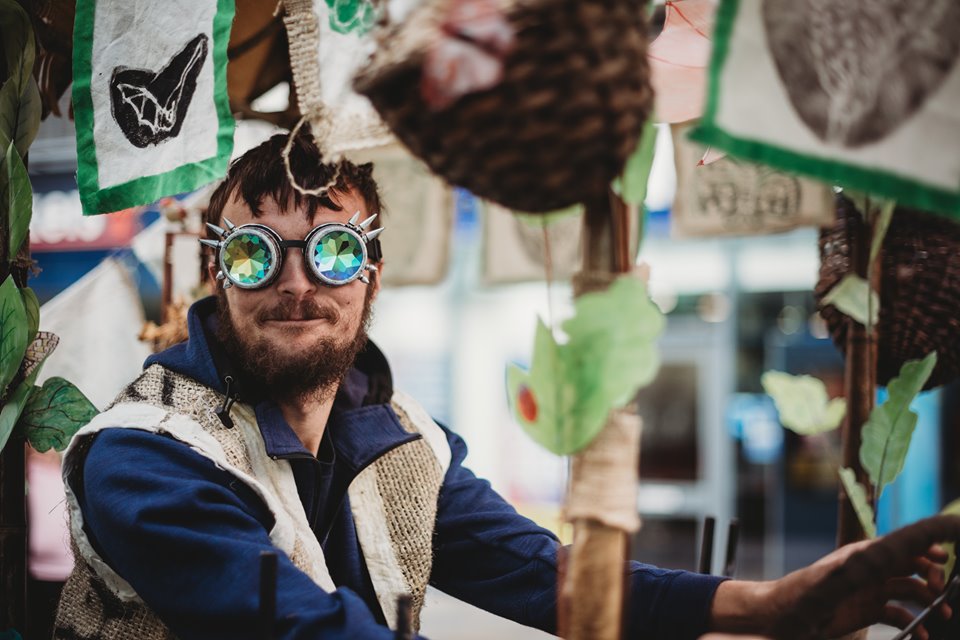 Community engagement and ownership is at the core of what we do, so our parades are the heart of our events.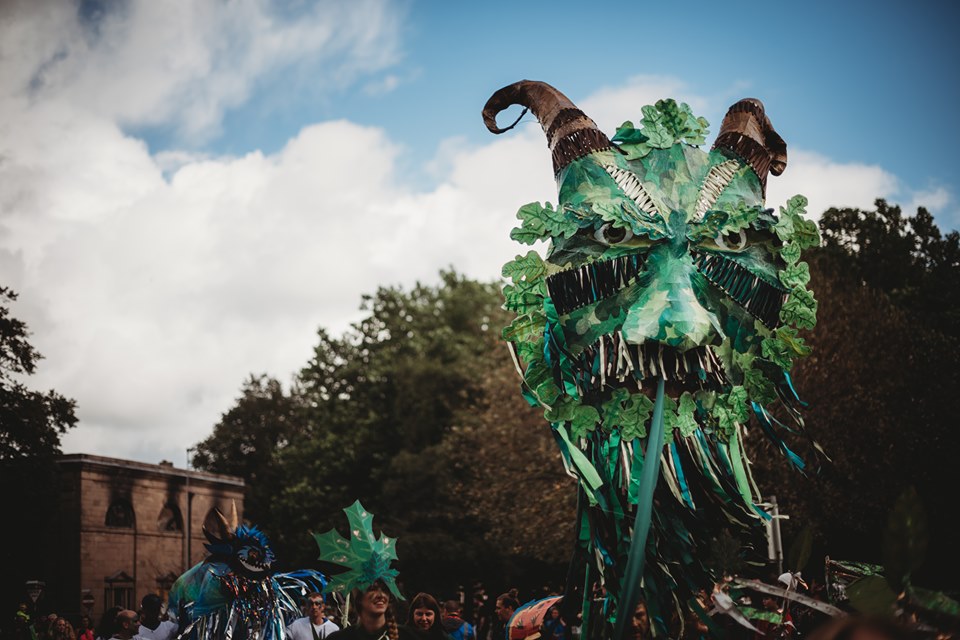 We also take commissions to work with other organisations, run training and hire our big puppets out.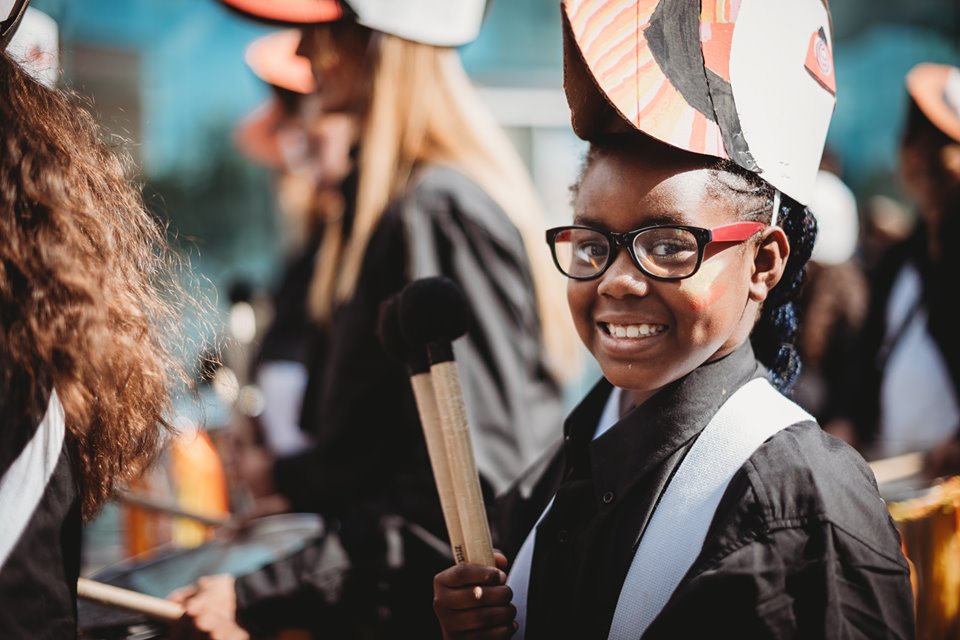 Our Street Band are also available to hire for events and functions.