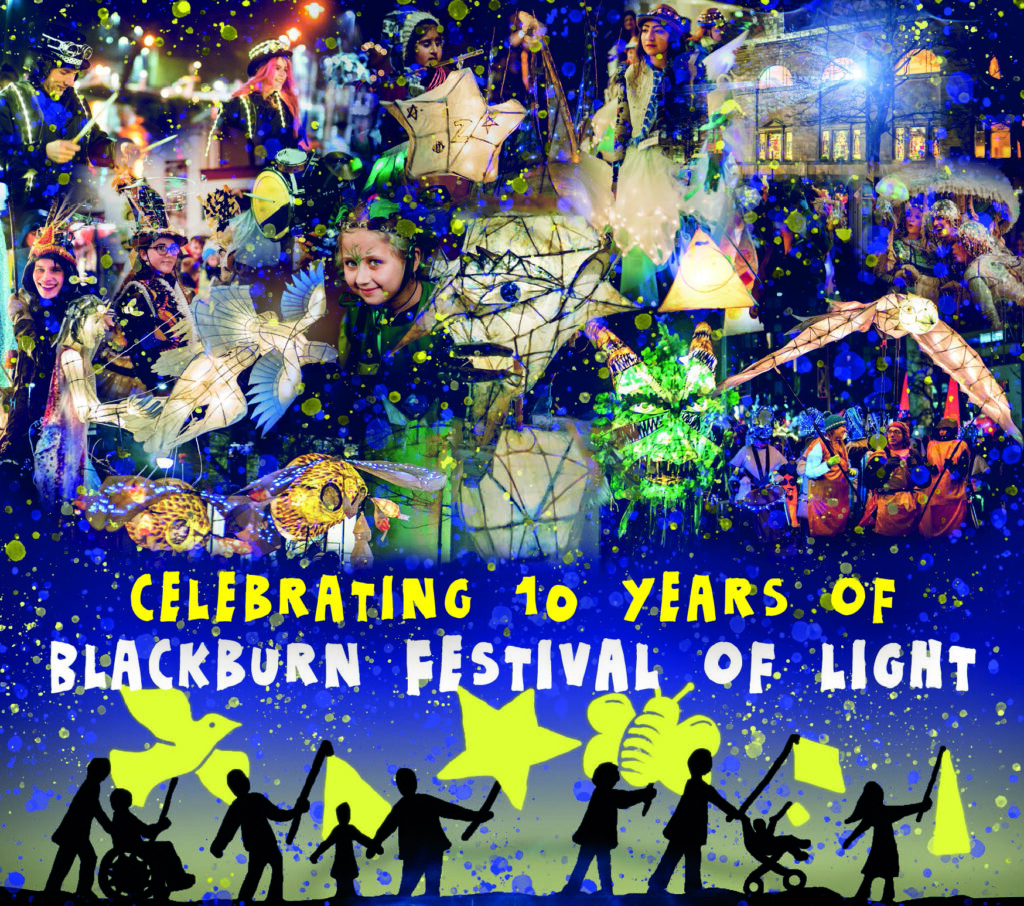 Blackburn Festival of Light is BACK!
Celebrating 10 years in 2021
We are so excited to be back in person working with the community to create the wonderful lanterns and fantastic performances that make up our parade and our finale event.

The date is set for Saturday 18th December and there are loads of ways to get involved in this year's event.

We are looking forwards to a series of lantern making workshops at The Bureau Centre for the Arts in Blackburn at weekends making paper and willow lanterns; workshops on Blackburn Market and on King William St as part of the Christmas Lights switch on making paper bag lanterns.

Stilt walking, fire-dancing rehearsals are all in progress, our BFOL street band meet every week ( you can join them) , and there are still opportunities for schools and community groups to book workshops or training. We also have kits available for anyone wanting to make their own lantern at home.

There is an exciting animation piece underway to be projected onto the town hall, and plans are afoot to light up the library windows!
We are soooooo excited to be back in person to celebrate our 10th anniversary and we do hope you will join us!