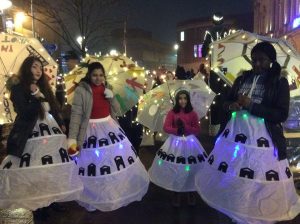 Blackburn Festival of Light is a successful annual event which is led by members of the local arts community and supported by local partners, including Blackburn with Darwen Council, Blackburn Business Improvement District, and other key stakeholder groups.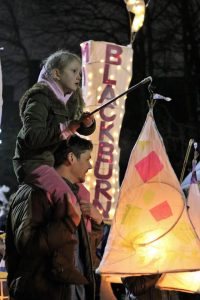 The key strengths of the 2017 festival were identified as:
Understanding the true and wide-reaching benefits of community engagement.
Diversity (of participants and audiences).
Improved artistic quality and commissions.
Place-making impact for Blackburn.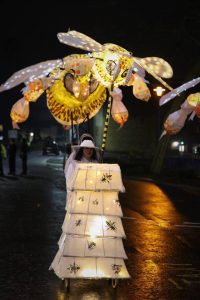 VISION
To create a new annual tradition in Blackburn, bringing the town together through light and art.
MISSION
To be a unique annual light art festival for Blackburn; a winter tradition which is a staple in the town's calendar of events.
To be an event which is rooted in its community; created by and for the local people, bringing together Blackburn's communities to work, play and celebrate together.
To bring excellent art and cultural experiences into Blackburn.
To be a high-profile event, attracting visitors and benefitting the local economy.
AIMS
The Festival aims, over the next 5 years, to achieve: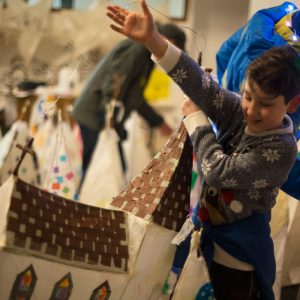 GROWTH
Build the capacity of the festival delivery team to include more administrative roles, identify a bank of artists to work with.
Develop the skills of the team in commission and producing new work.
Develop the event over more nights.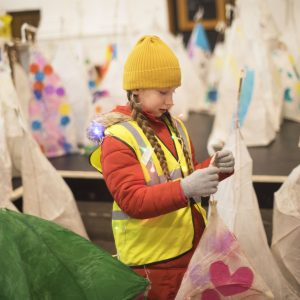 QUALITY
Commission excellent new work of scale, increasing the impact of the work and providing new cultural experiences in this part of Lancashire.
Providing development opportunities for local artists, learning from each other and from national and international visiting artists, contributing to the development of the regional arts ecology.
Engaging wider local communities with opportunities to participate – every community / school is represented in the event.
Reaching people who are new to the arts, through targeted participatory projects.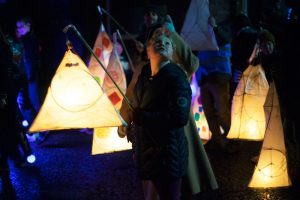 PLACE-MAKING
Celebrating our community's diversity, and the value of community ownership, increasing quality and sustainability.
Creating barrier-free opportunities for local people and visitors to enjoy Blackburn.
Increase business engagement, creating a culture of participation among local businesses.
Develop new and sustainable partnerships to support the event in the longer term.
Raising the profile of the event, attracting visitors from across the region.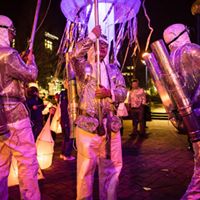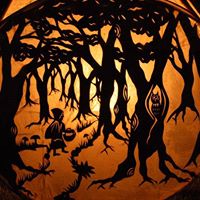 What people said about Blackburn Festival of Light 2017
The town looked, sounded and felt wonderful as people from the diverse communities of Blackburn came together to celebrate Our Town.
#ourtown.  #blackburnfestivaloflight #loveblackburn #visitblackburn
Cath Ford
We spent hours in this pop-up workshop making a city out of old slides taped together and illuminated by tea lights inside. #blackburnfestivaloflight
Vikki Dugdale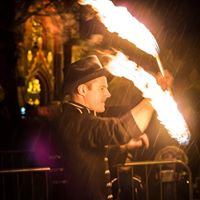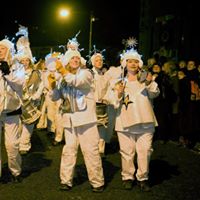 Singing carols in Blackburn cathedral, followed by lantern parade, stilt walking angels, drummers, fire dancers, sprites, giant bees and a spectacular fireworks display. Well done #blackburnfestivaloflight that was great fun!!
It's been an absolutely fabulous evening. The Cathedral Carol Concert through to the festival of light. Sadly couldn't stay for the fireworks but my son, daughter, granddaughter and I had an amazing time. Thank you to all who have worked so hard to put this event on
Lois Fitzpatrick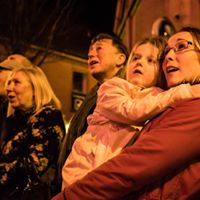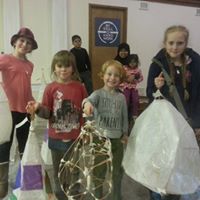 This was the first time some of our refugee group really felt part of the community in the town. It was a fantastic opportunity to be involved in a common celebration, where they didn't feel different to everyone else.
Nudrat Mughal Action Factory Community Arts
This is what I've been involved in over the last few weeks. It's been great working on the community lantern workshops and (re)connecting with some fab people. Having the opportunity to develop our skills on the training programme was a real treat.
Emma Clarke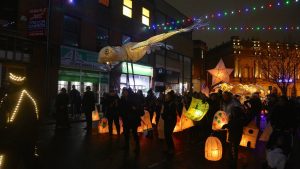 The lanterns were beautiful. The drummers were awesome. The people of Blackburn joined in. The fire dancers were stunning. Those guys on stilts with the LED batons that made patterns were breath taking. The churros were super tasty and the fireworks were the best I have seen ever!! Wonderful event.
Elizabeth  Emmens Wilson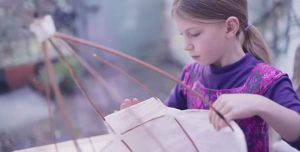 It was a really fantastic event, and I'm glad to have been a very small part of it…go team Blackburn!
Kerith Ogden
Handmade parade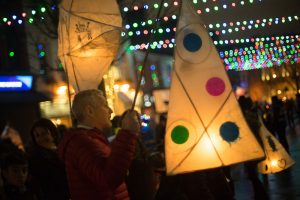 This has been a great project for our families and carers to be involved in. Often our young people feel obvious and labelled, but here they were just able to be part of it and not feel that they stood out.
Gavin Redhead,
Young People's services
It was an enjoyable event, great to meet you and your team. It is always a pleasure to work on a well organised event.
Paul Matosic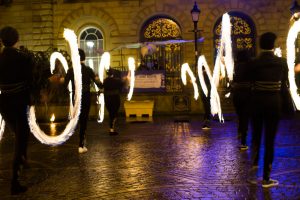 The festival of light is a wonderful event; the workshops are open to all and are a wonderful mix of people of all ages and from all sections of the community in Blackburn. I thoroughly enjoy working with other businesses to build a lantern each year and then carry the lanterns together in the parade.  The Parade itself brings together schools, community groups and town centre businesses together in an explosion of colour and light, the creativity displayed in making some of the tremendously elaborate lantern creations is magical. I am looking forward to taking part again this year for the fourth year running! The event draws crowds in to the town to both take part and also to watch the parade which is also a great support to the local economy.
Katherine Wheatley. Santander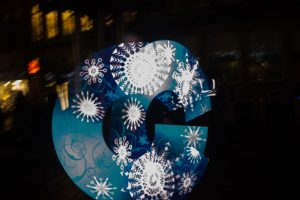 Blackburn is often labelled a place of low engagement in the arts and with segregated communities. This event dispels all of those negative perceptions. Festival of Light is always one of my favourite nights of the year when the town comes out and celebrates together.  It has been wonderful to be part of the development from a small scale arts event to a prominent event in the town's cultural calendar. We look forward to working with the team and more communities, to continue to grow together in the years to come.
Rebecca Johnson Arts and Heritage Manager,
Blackburn With Darwen Borough Council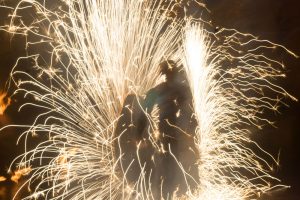 Video of 2017's Festival of Light with interviews
https://www.facebook.com/BlackburnFestivalofLight/videos/2064283630523836/