We are looking for 3 commissions at present, and the deadline is 6th November at midnight.
All the information is to be found here:
The available opportunities are:
1. Large lantern residency.
We are looking for an artist or artists to collaborate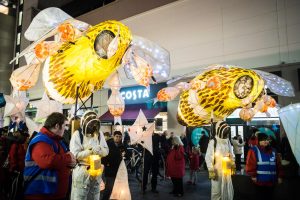 with a group with a residency  based at a Community Centre in the heart of our south asian heritage community to create large lantern structures with a local group or groups of residents. We are particularly interested to find an artist working in a non western tradition of lantern making. £3,000 budget for this commission.
2.  Fire sculpture residency.
We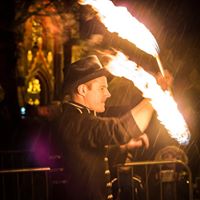 are looking for an artist to work with young people from a variety of backgrounds to create a piece or pieces of work which will be displayed in the town centre on the night of the event and will enhance the fire performances from the team of young people working with Flame Oz. There may be the opportunity to work with the Making Rooms to access CNC and laser cutters. There is a £2,000 budget for this commission.
3. Light up Costumes residency.
We are looking for an artist or team of artists to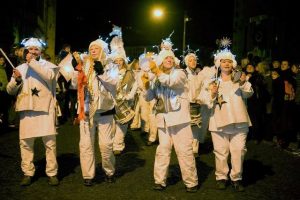 work with people who identify in groups- scouts, dance schools, clubs- to come together to have a collective presence in light up fashion in the parade. We are also looking for costumes to be made with and for the Community Samba Band who will play in the parade and the illuminated dance performance piece which are being produced. There needs to be an element of dance or movement choreography with this commission for any groups not already working with a dance artist. This can be something that is taken on as part of the commission, or by bringing in another practitioner to work on this element. There is a £2,000-£3,000 budget for this commission. The artist selected for this commission will be able to join in a CPD workshop at Walk the Plank in Manchester on Tuesday 13th November.
All the information is to be found here: