Fire and LED Dance Performances with Flame OZ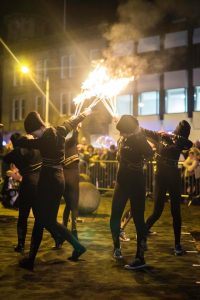 For the past few year's Flame Oz – a reknowned International Fire Performance company based in Hebden Bridge – have been working with a group of young dancers to create a fire dance performance for each event.
This year sees a number of new dancers joining the team to work with fire clubs, as well as a younger group who will be performing with LED lit poi . There will also be some fire and LED staff solos from young people as well as of course the final performance on the night from Flame Oz performers themselves.
Rehearsals are underway at The Bureau Centre for the Arts  and things are getting exciting, with the new dancers rising to the challenge. Watch this space!
Exchange Project – with Super Slow Way .
Artist Jen Kagan has been commissioned to create a new work to light up the Blackburn Cotton Exchange this winter as part of Blackburn Festival of Light.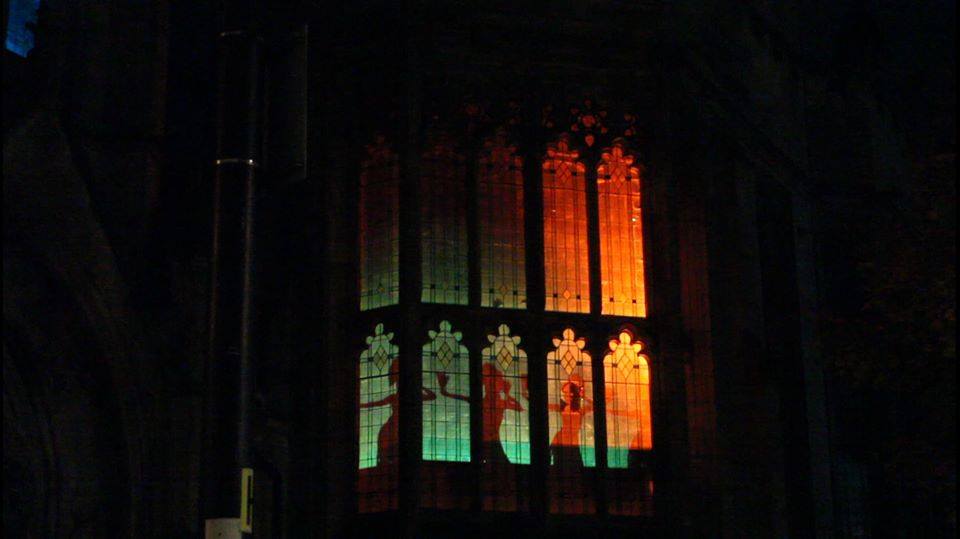 Jen is an artist and Lighting Designer with 30 years of experience making theatre and art. She makes work that tells stories working with the language of theatre and drawing, and the techniques of lighting and stagecraft to create interactive installation work.
Over the next two months she'll be working with groups of young people in Blackburn to produce a new art work that harnesses the power of their digital energy. The resulting work will light up Blackburn Cotton Exchange, bringing the building to life for a whole new generation of audiences as an important new cultural venue for the town.
The Blackburn Light Festival opens on  Saturday 15 December.